The USS Carl Vinson as well as several other warships are on their way to North Korea, folks!
President Donald Trump sat down with Maria Bartiromo for an interview that will air Wednesday at 6:00 AM ET on Fox Business Network.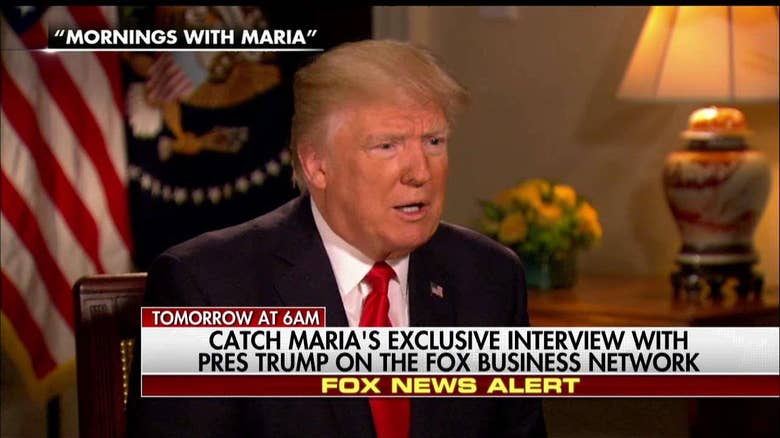 The president is expected to address the Syria airstrikes, the state of the U.S.-Russia relationship, new Supreme Court Justice Neil Gorsuch, his meeting with China's president, his tough talk on North Korea and much more.
North Korea is looking for trouble. If China decides to help, that would be great. If not, we will solve the problem without them! U.S.A.

— Donald J. Trump (@realDonaldTrump) April 11, 2017
I explained to the President of China that a trade deal with the U.S. will be far better for them if they solve the North Korean problem!

— Donald J. Trump (@realDonaldTrump) April 11, 2017
During the interview that was prerecorded President Trump said he was sending an entire armada to North Korea including submarines.
Via Chris Snyder:

MAN! It feels good to have a President with some cajones!!!
He is not playing around.
SHARE IF YOU THINK TRUMP IS MAKING THE RIGHT MOVE!